Celebrate Skagit Dinner On The Farm
At Taylor Shellfish Farms Featuring Chef Thomas Palmer
Saturday, July 13, 2013




The Skagit Valley is noted for some of the best farmland in the world. "Celebrate Skagit – Dinner on the Farm" offers guests an elegant dining experience in a unique agricultural setting. Each dinner showcases and celebrates the bounty of food and produce grown in and around the Skagit Valley. A renowned local chef will prepare fresh local ingredients for this one-of-a-kind, field-to-plate, elegant dining experience for 50 guests. Your evening will begin with appetizers and a tour of the host farm. Then, an incredible four-course dinner paired with Washington Wines will be served at a beautiful tablescape. The experience is unparalleled and will leave you with a supreme appreciation of the bounty that is produced in one of the last fully functioning agricultural valleys in the Puget Sound.

Location: Taylor Shellfish Farms located at 2182 Chuckanut Drive on beautiful Samish Bay. The Taylor family has been farming shellfish for over 100 years combining a century of experience with modern technology to create state-of-the-art farms, production facilities, and quality monitoring systems. From the moment their oyster, clam, mussel, and geoduck seed leaves their hatchery, to the day a crop is harvested, they nurture the growing shellfish, protect them from predators, and work to ensure that the waters of the Sound remain clean and clear. This means they can guarantee the quality of their shellfish with confidence and pride. www.taylorshellfishfarms.com

Our Chef: Our deepest thanks to Chef Thomas Palmer, Chef/Owner of Oyster Creek Inn who enthusiastically agreed to volunteer his culinary expertise to provide our guests with an unforgettable meal. Located on Chuckanut Drive, Oyster Creek Inn takes pride in preparing food with a NW Coastal flavor. They are a From-Scratch-Kitchen focusing on regional and sustainable ingredients. Starting with wild yeast-made Artisan breads, soups created one bowl at a time, house-made pasta and scrumptious desserts. www.oystercreekinn.net

Attire: Dinners take place rain or shine. Plan to dress for all weather conditions and terrain. Comfortable shoes, jeans and jackets are recommended. Some areas of the farm are not handicap accessible due to rugged terrain.

*Due to the seasonal nature of our menu, special dietary needs cannot be accommodated.

For more information call (360) 336-3974. Dinners are created, provided, prepared, and served by SPF Volunteers dedicated to the mission of farmland preservation. All proceeds benefit Skagitonians to Preserve Farmland.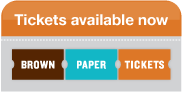 celebrate_skagit_onthefarmRGB.jpg
Spring Farm Tour
Friday, May 17, 2013


Farm Tour Tickets are SOLD OUT!
Contact our office at 360.336.3974 to join the waitlist.



Our Spring Farm Tour is scheduled for Friday, May 17th. The tour is a fun and educational trip to select farms in the Skagit Valley. Enjoy a day of thought-provoking discussion and gorgeous scenery as we tour the Skagit Valley in a comfortable chartered bus. Participants get a firsthand look at the important role farming plays in Skagit County. This spring the tour revolves around the role of livestock in Skagit agriculture.

Itinerary (subject to change):

Start of Tour:
Meet at 8:00 a.m. at Sakuma Market Stand
Continental breakfast, overview, and introduction. Board the bus.

1st stop:
Skagit River Ranch
Family owned sustainable organic farming.

2nd stop:
Dykstra Dairy
Dykstra Dairy features barley that is sprouted 24 hours daily to feed their cattle.

3rd stop & Lunch (combined):
Nelson Potatoes
An integration of livestock with potato farming.
Lunch from the Rexville Grocery.

4th stop:
Samish Bay Cheese
Award-winning local artisan cheeses made from milk supplied by their own cattle.

5th stop:
Tidegate in Edison
Learn about the critical infrastructure that is essential for the economic viability of Skagit farming.

End of Tour:
Return to Sakuma Market Stand at 3:00 p.m.

Ticket price includes continental breakfast, lunch, snacks and drinks throughout the day.



A special thank you to our Farm Tour sponsors:

Bellair Charters
Skagit Farmers Supply
Washington State Potato Commission



FarmTour_Color.jpg